We're keeping Danville neighbors informed about the
facts and community benefits of Magee Preserve.
Read through Magee mail to learn more.
Learn about Magee Preserve, the proposal for the Town of Danville that prioritizes the preservation of the foothills of Mt. Diablo and Danville's unique way of life for current and future generations.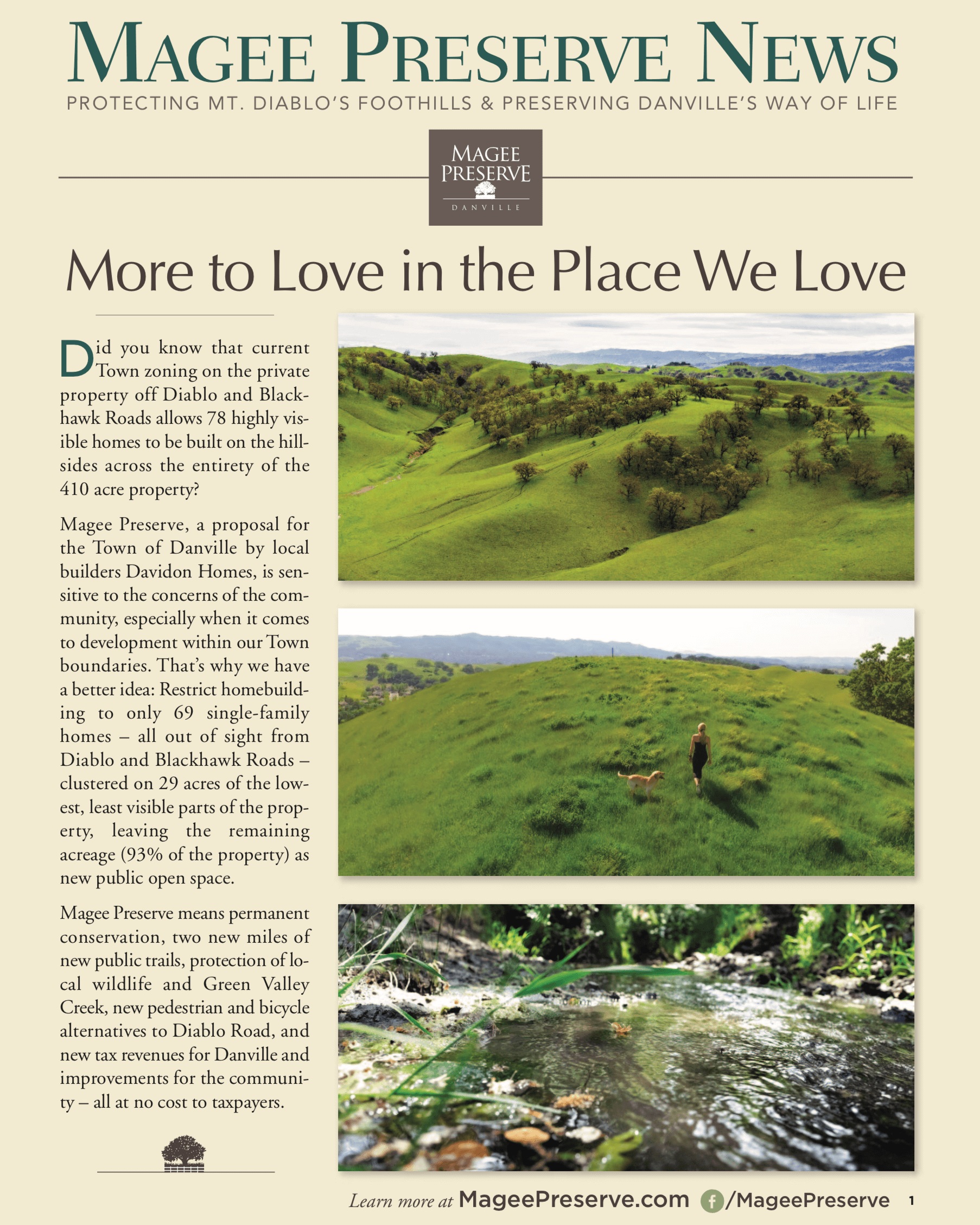 Read about Magee Preserve's permanent conservation, two new miles of new public trails, protection of local wildlife and Green Valley Creek, and new pedestrian and bicycle alternatives to Diablo Road– all at no cost to taxpayers.
Did you know that while current zoning designates only 6% of the property as open space, Magee Preserve protects 381 out of 410 acres as new permanent public open space, preserving Mt. Diablo's foothills forever? Learn more about the project's public benefits.
Danville's Planning Commission overwhelmingly approved Magee Preserve. Read more about why they said YES to the project and its public benefits.
The widely respected environmental protection advocacy group, Save Mount Diablo, and the leaders of every major bicyclist group support the conservation values of Magee Preserve and the new, safer alternatives to Diablo Road that the project provides. Learn more what they're saying about Magee Preserve.
On July 2, Danville's Town Council voted unanimously to approve Magee Preserve.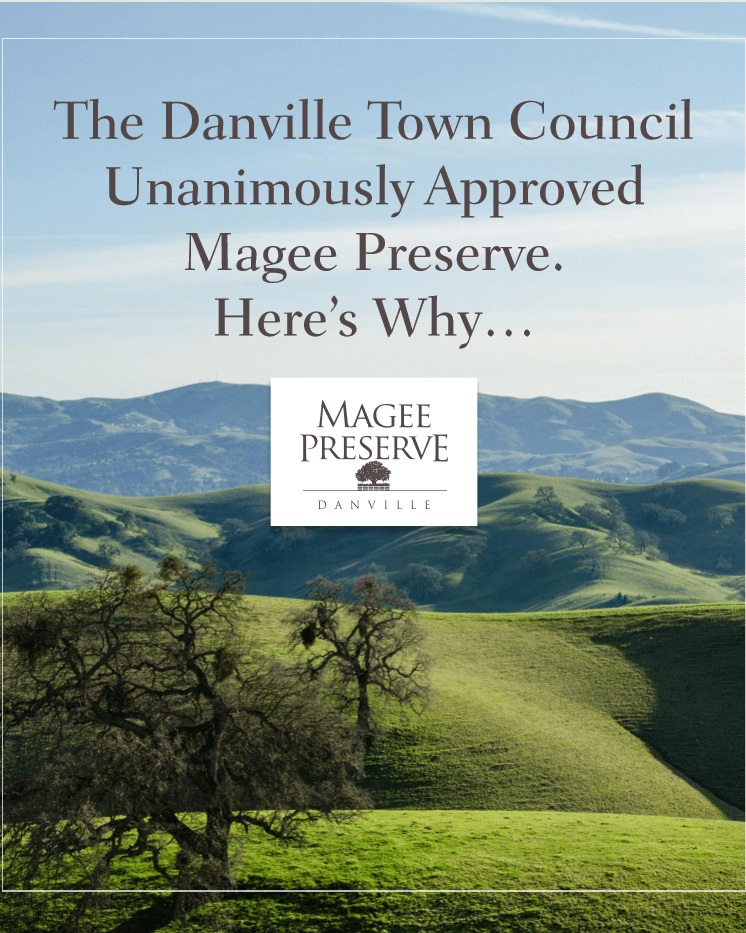 Learn more about the Danville Town Council's "yes" vote on Magee Preserve's nearly 400 acres of open space and new public benefits.
See what people on Facebook and Across Danville are saying about Magee Preserve's open space and miles of new public trails.
Community Invitations and Handouts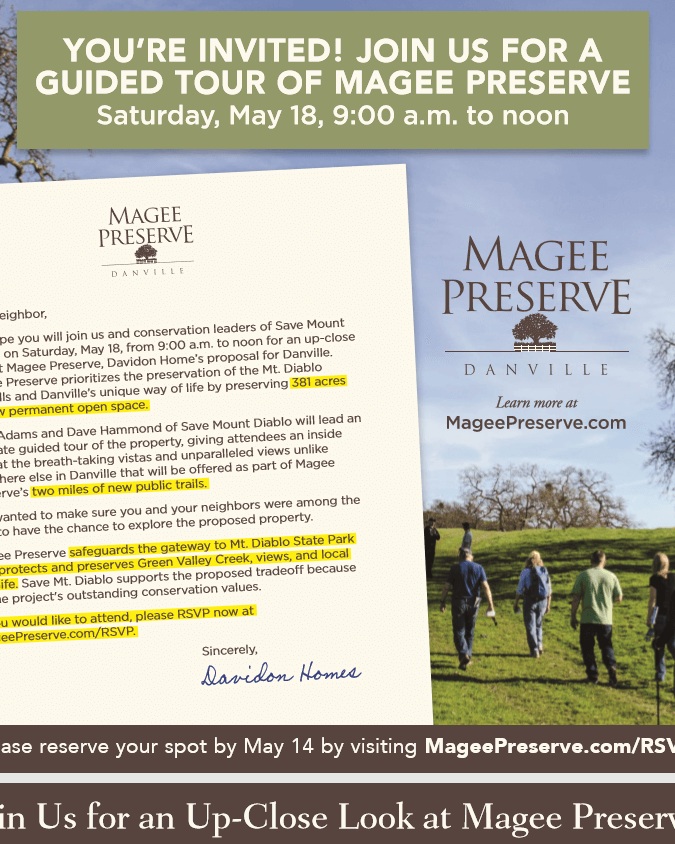 Magee Preserve and Save Mount Diablo, who strongly support the conservation values of the project, invited local neighbors to explore the proposed property.
Magee Preserve means more to love in the place we love. Read our pocket guide to Magee preserve.
Magee Preserve In local News
Danville council signs off on Magee Preserve development project
Danville San Ramon, 7/8/19
Plan would bring 69 homes to Magee Ranch property, designate 381 acres as preserved open space.
Bike safety on road to Mount Diablo: Will Magee Ranch project cause big impacts?
East Bay Times, 6/3/19
Planning Commission recommends approval of report.
69-house project approved in East Bay — after years of debate
East Bay Times, 7/11/19
Danville Town Council OKs development near Mount Diablo, includes open space.